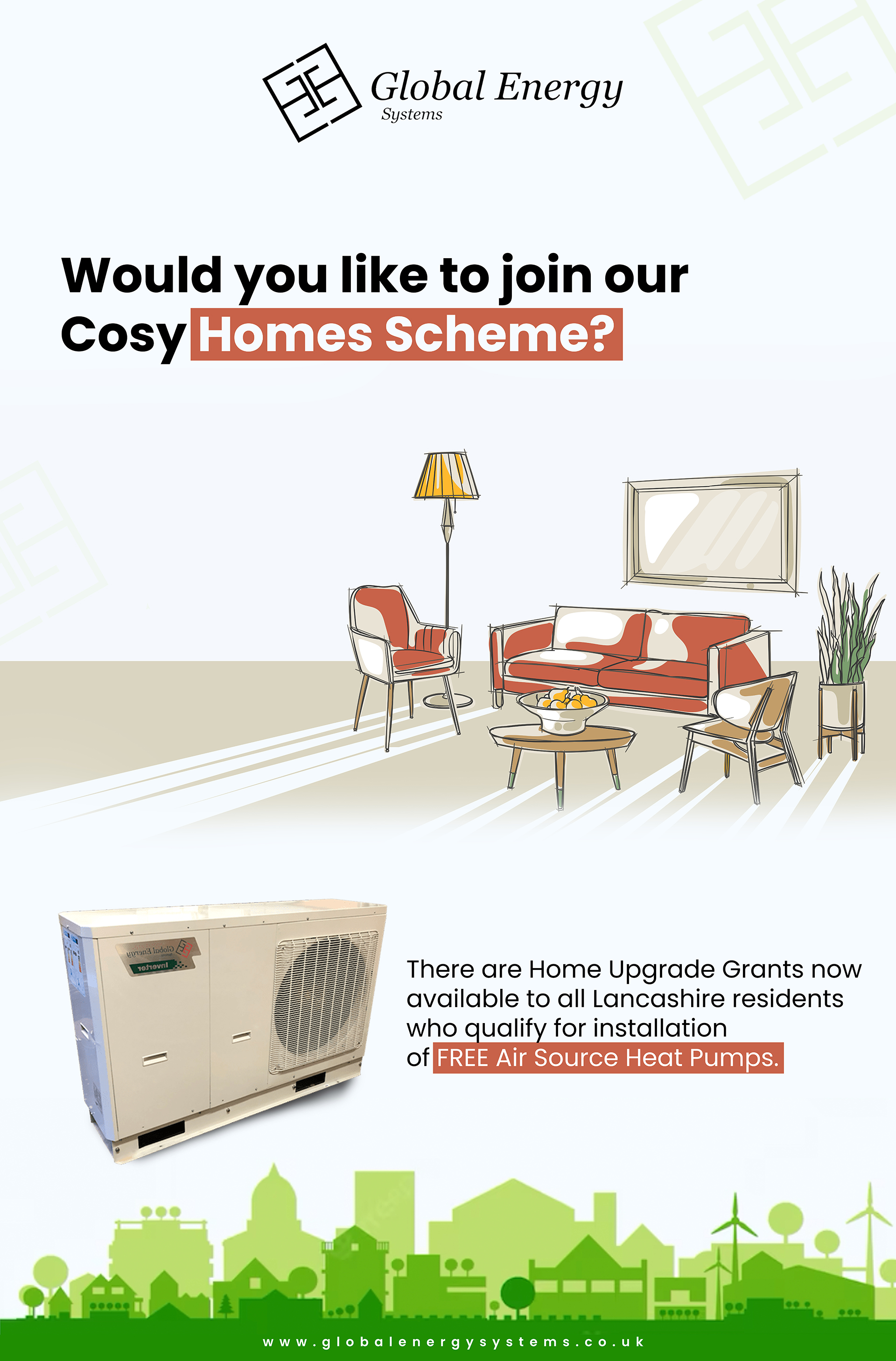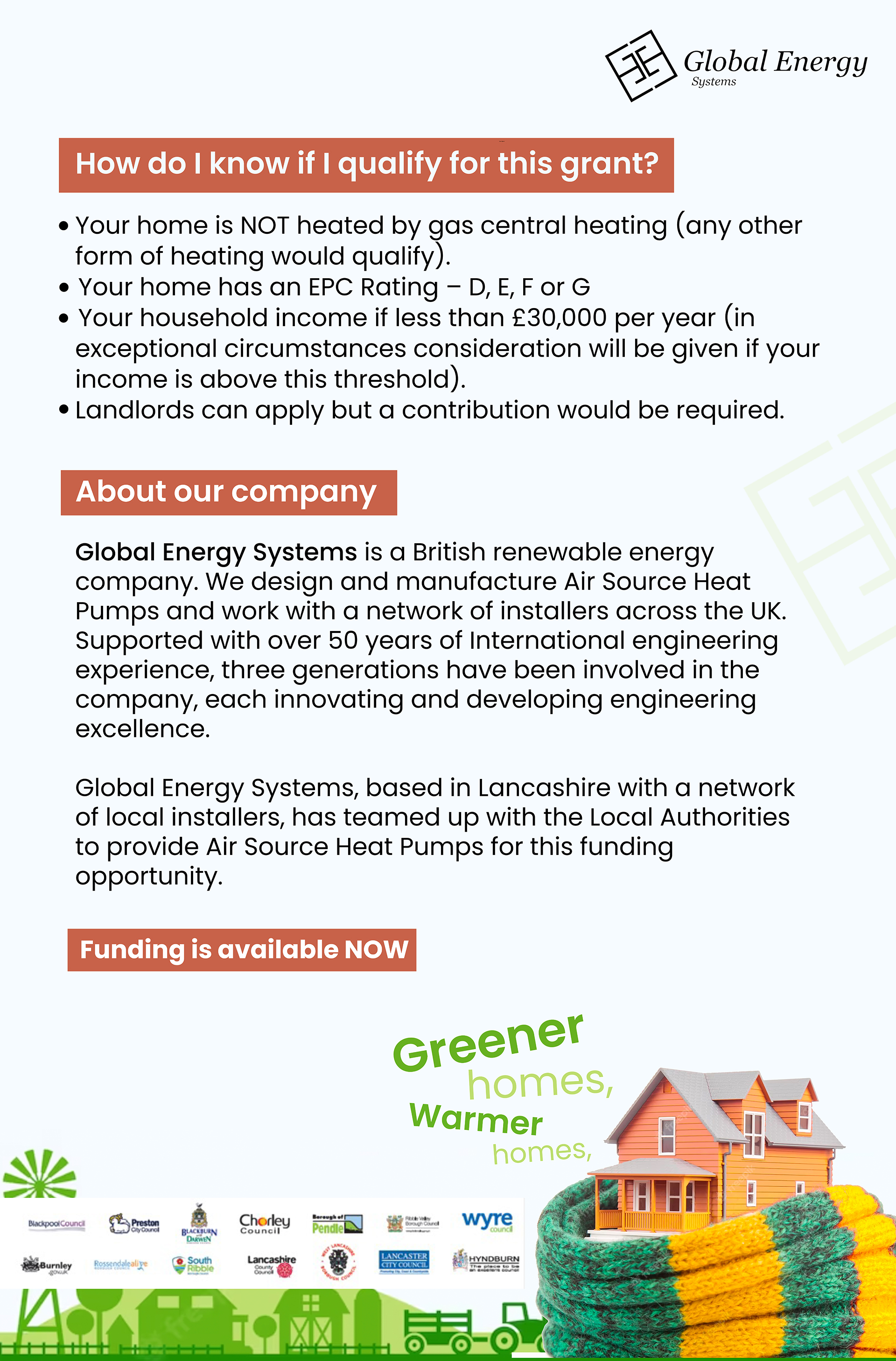 Visit our site to see how you can save money on your energy bills.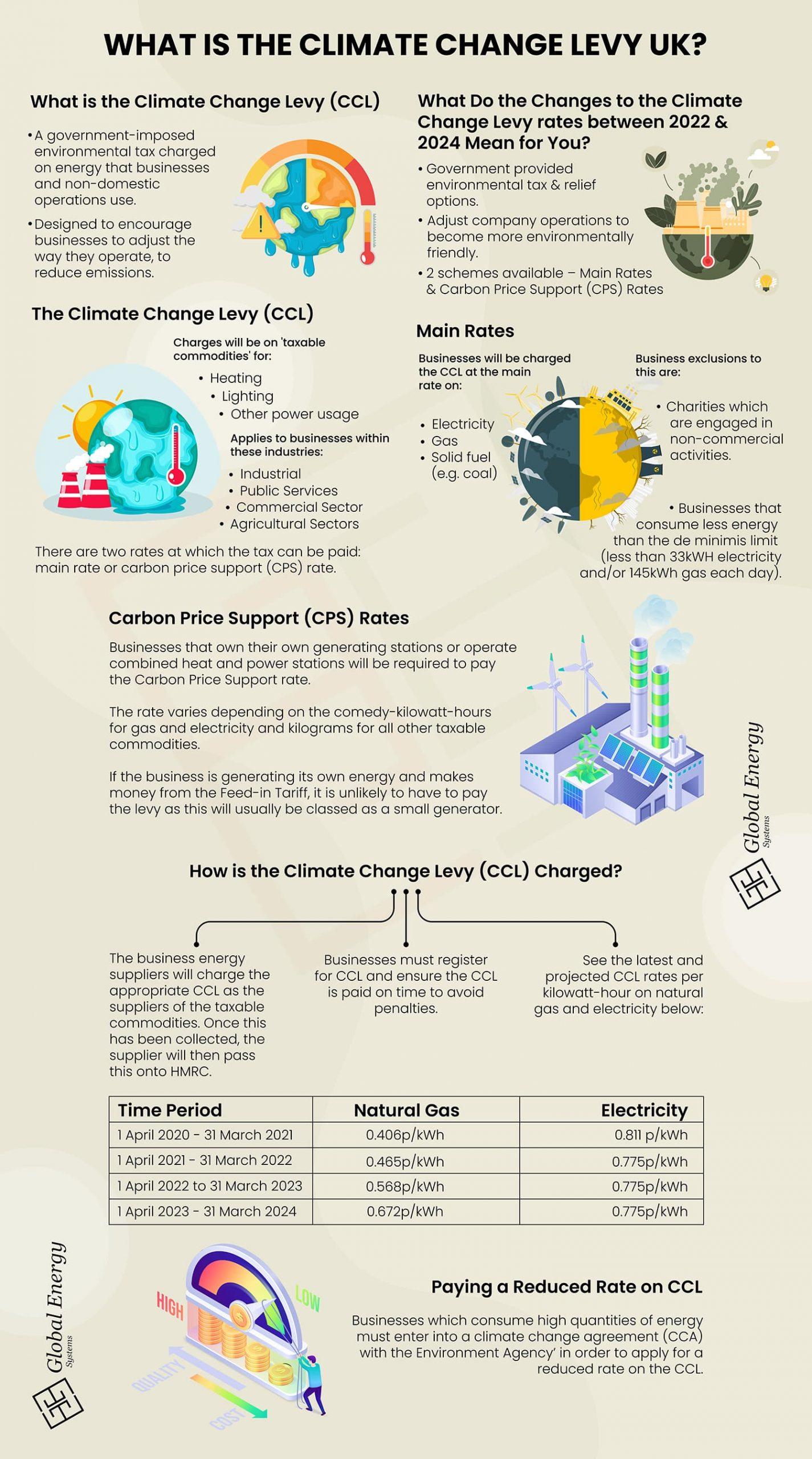 Ever wondered if you are paying too much for your energy?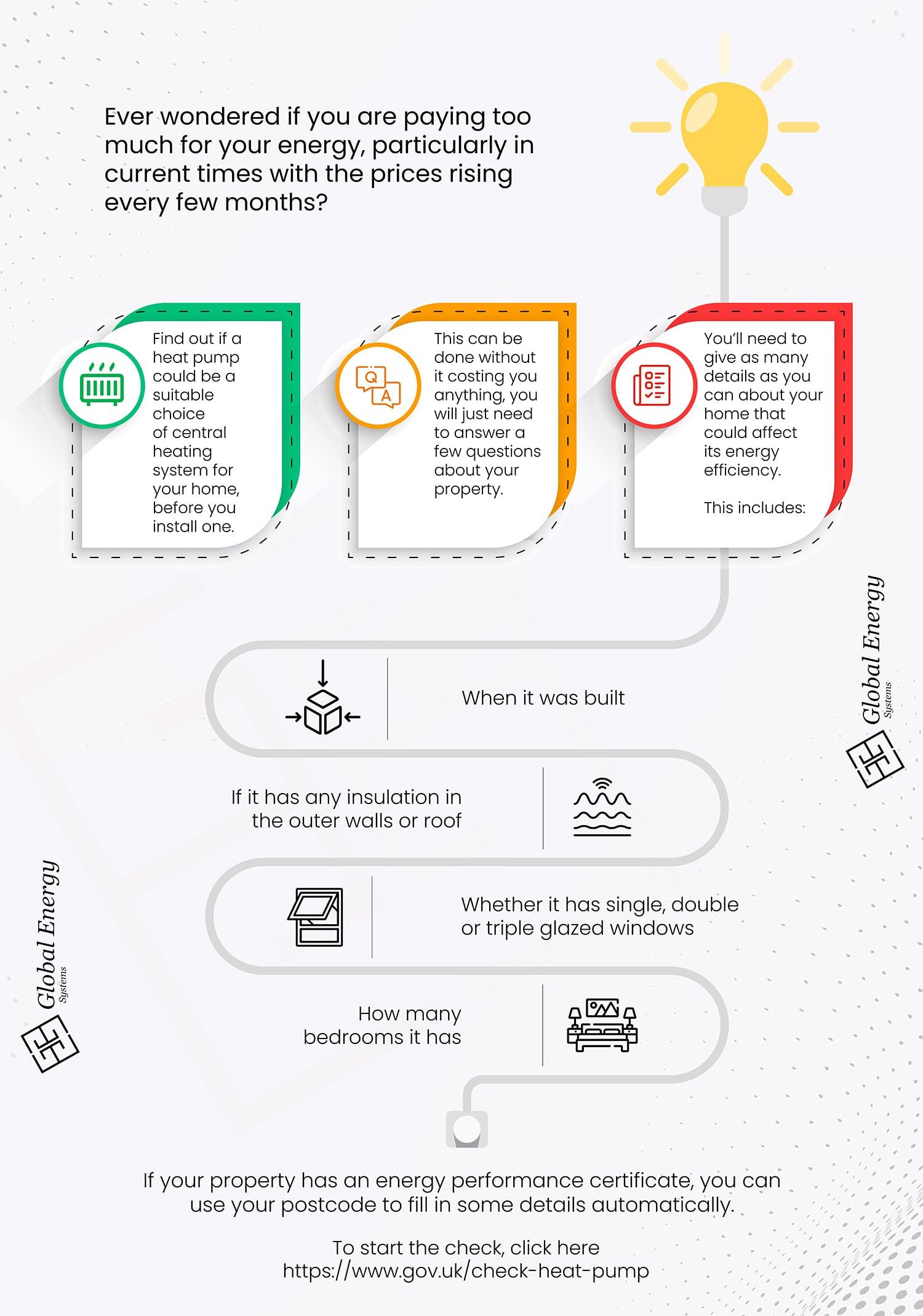 What are the benefits of using an air source heat pump?

Households will be offered subsidies of £5,000 by the Government, from April 2022, in order to help customers, make the switch from gas boilers to air-source heat pumps, according to news released this week.
The initiative is aimed towards boosting demand for air source heat pumps, as part of a commitment towards incentivising consumers to opt for eco-friendly energy over traditional gas boilers.
The government has said it wants no new gas boilers to be sold after 2035, in order to help reduce its greenhouse gas emissions to net zero by 2050.
Heat pumps extract warmth from the air, the ground or water – like a fridge operating in reverse. Heat Pumps are powered by electricity, so if you have a low-carbon source of electricity, they provide greener heating.
Global Energy Systems has been at the forefront of design and manufacturing of air source heat pumps for many years, cutting heating bills by up to 65%, and making your energy greener in the process.
Contact us to discuss your requirements, we have a national network of installers ready to help cut your bills and cut your emissions.
Low Carbon Footprint
Save Money on Energy Bills
Eligible for Government grants
Suitable for residential and commercial use
Can be used for Space Heating and Hot Water
High Seasonal Coefficient of Performance up to 400% efficient
No fuel deliveries
Easy Installation Process
Low Maintenance
Long Lifespan
British Design & Manufacturer of Air Source Heat Pumps – Global Energy Systems
Specialists in renewable energy technology through high performance air source heat pumps. Our British designed and built Eco Air Boilers provide central heating
and hot water which can reduce carbon emissions by up to 60% and heating bills by up to 65%.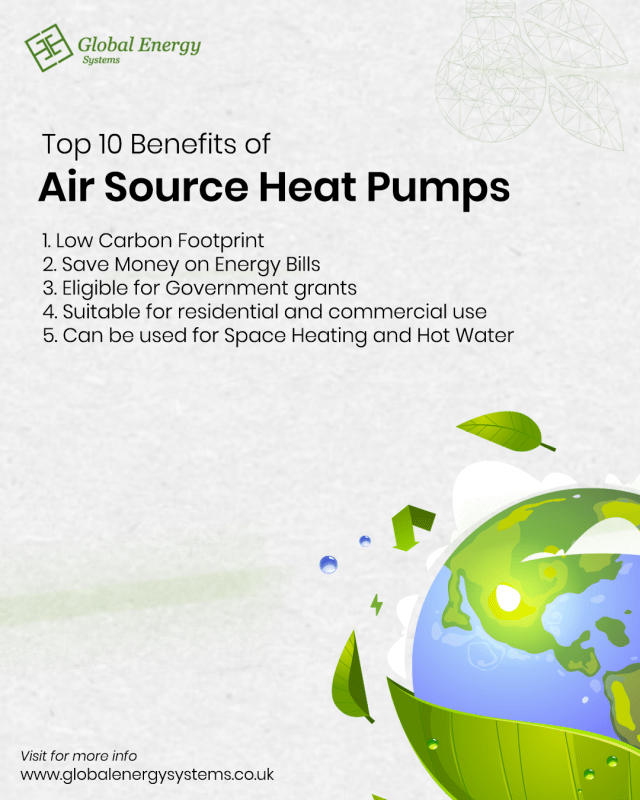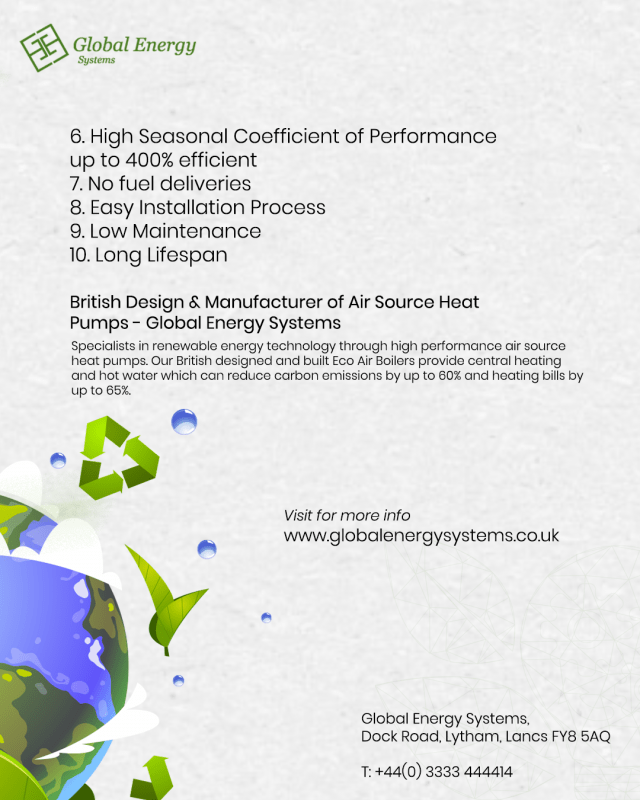 Did you catch us on the BBC News?
As part of a piece on climate change, Global Energy Systems recently featured on the 6 o'clock news last week to promote the use of renewable energy.
The UN's latest IPCC (Intergovernmental Panel on Climate Change) report showcases rising global temperatures and the need to find innovative ways to cut carbon emissions.
Visit our website to view the clip
Case Study – Gainsborough Parc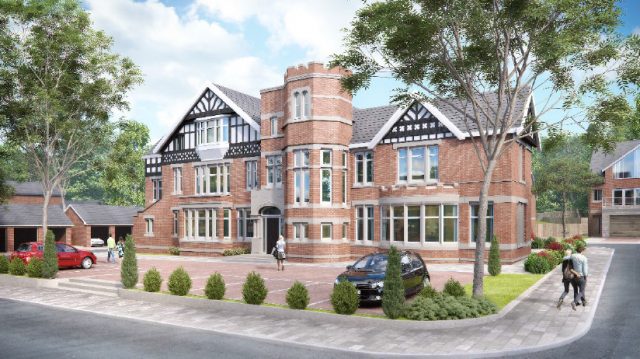 Global Energy Systems recently supplied a 75kW commercial Lincoln air source heat pump to this renovated manor house in the North of Wales.
Now converted into six apartments, the property uses the air source heat pump to provide the heating and hot water.
Continuing Professional Development Courses
We are now offering the following CPD courses:
The Future of Heating
This module looks at the drivers for a low carbon economy, legislation and where we use our energy.
Net Zero
This module explores the government's commitment to become carbon neutral by 2050.
As heating contributes almost 40% of all carbon emissions in the UK, we look at legislation for heating and what this means for the heating industry
Please get in touch for more information.
Installer Training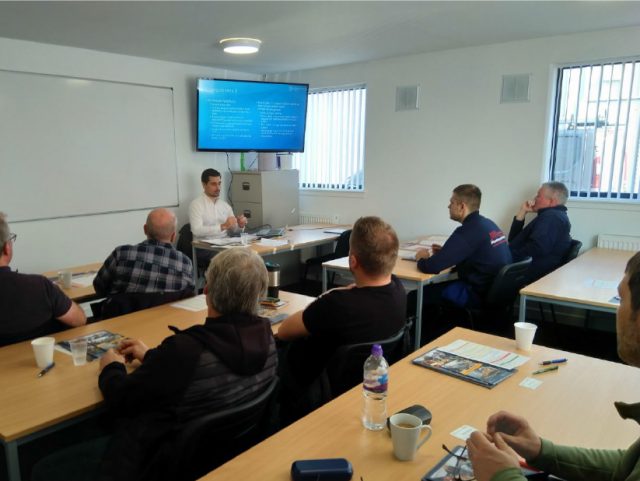 Join an upcoming installer training day:
Friday the 27th of August –
Warton, Lancashire
Friday the 24th of September –
M-Press Fittings, Huddersfield
Friday the 29th of October-
Walsall Training Centre, West
Midlands
Friday the 24th of November-
Walsall Training Centre, West
Midlands
It will cover how ASHPs are installed, how we manufacture them and how they can benefit you and your clients.
If you would like to learn more and book onto the training day, please contact Adam Simpson on adam.simpson@globalenergysystems.co.uk or 07809 724626.
Meet Adam – Our Trade Business Development Manager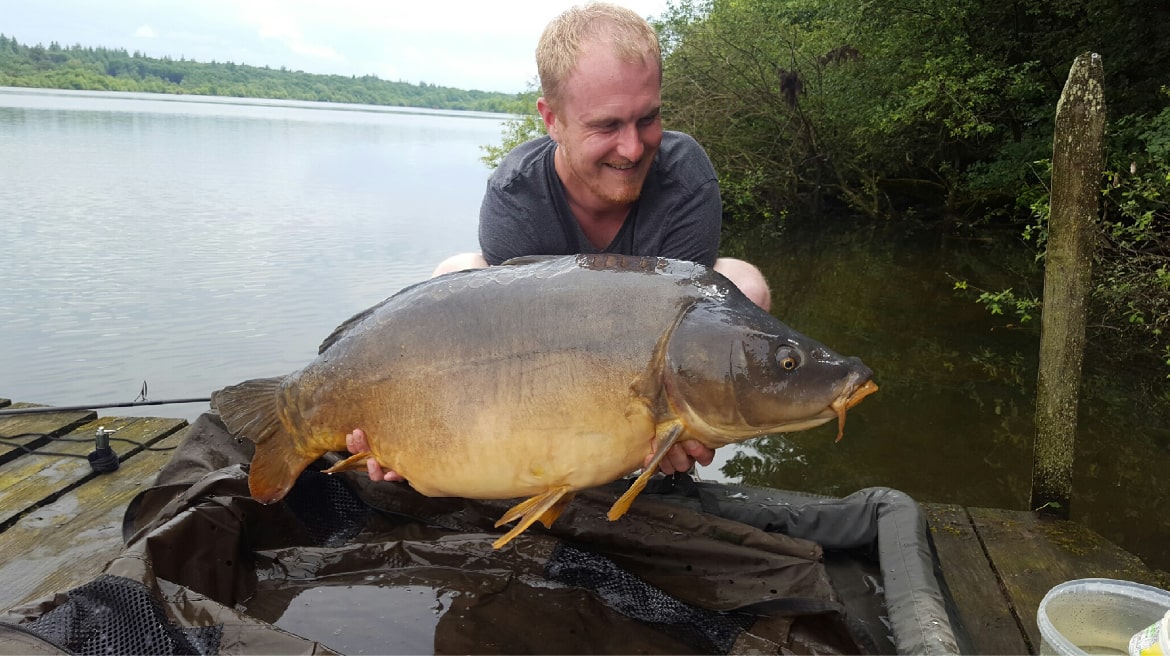 "I am delighted to have started a new career with Global Energy Systems after spending 15 years in the motor trade. Seeing how my previous industry was changing can be directly related to the heating industry as we all move towards reducing our carbon footprints over the coming decade.
I am here to grow and maintain our relationship with trusted installers across the UK who we will be working closely with as the industry changes and gathers pace.
It is great to have started a career with a company that has an ethical approach to everything they do and I look forward to adding to their already sterling reputation over the coming years!"
Recent Installation Feedback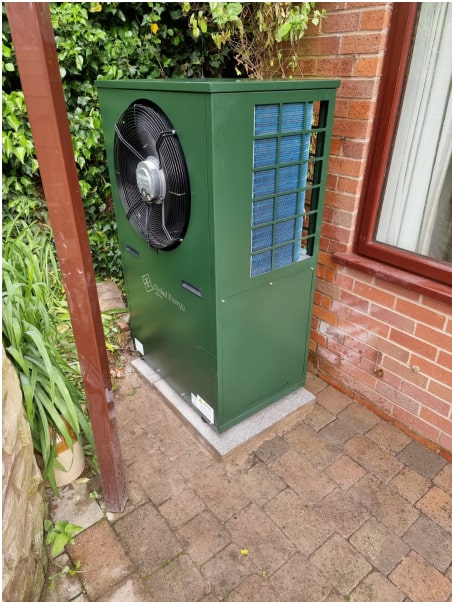 "Two weeks on from completion, I just wanted to say how pleased we are with the installation so far. Luke, Lee and the team from Ipsum Renewables did an excellent job in less than three days. They were efficient, clean and thoughtful throughout, and were all easy to get on with."
"We of course still need to experience the central heating function, but have no anxieties that when colder weather arrives, it will perform as well as predicted. Equally, should we experience any difficulties in the future, we feel entirely confident of a prompt and efficient response from your service department.
All-in-all, we are more than satisfied with every aspect of our dealings with Global Energy, and would unhesitatingly recommend you to others."
Competition Winner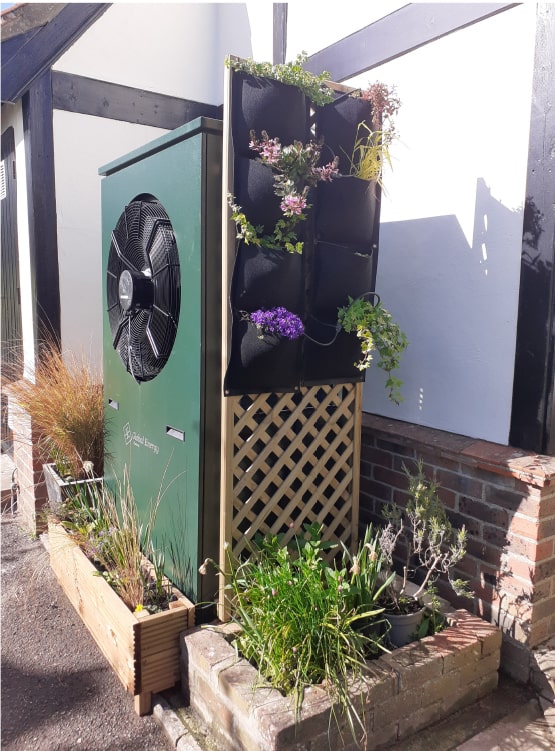 Mr Robinson in Hertfordshire has won our ASHP photo competition and will be given a £50 Love2Shop voucher.
Have any photos of Global Energy Systems installations that you would like to share?
Feel free to send them to
services@globalenergysystems.co.uk
Latest Commercial Brochure
Please get in touch if you are interested in a copy of our latest commercial brochure.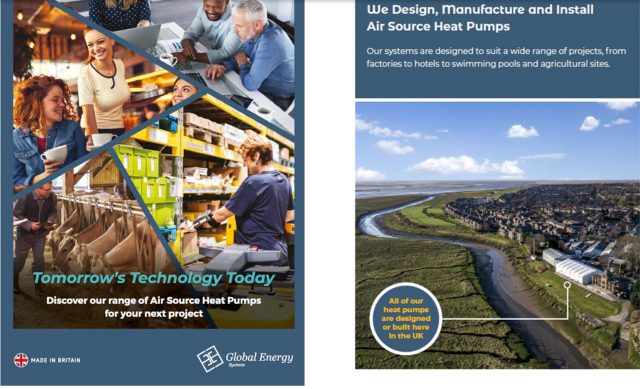 Installer Training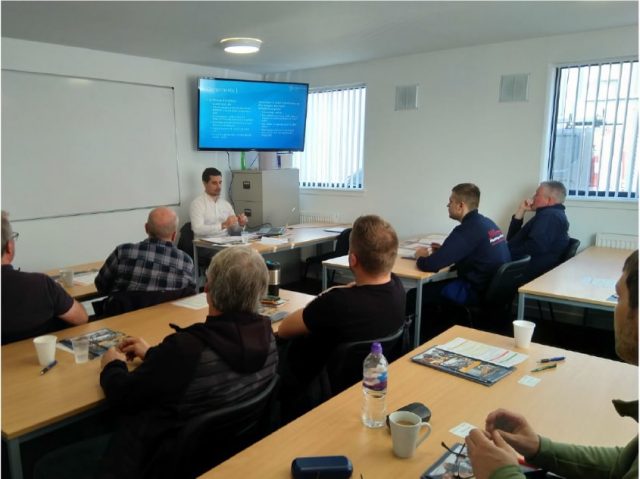 Join our next installer training day on Friday the 30th of July in Warton, Lancashire.
It will cover how ASHPs are installed, how we manufacture them and how they can benefit you and your clients.
If you would like to learn more and book onto the training day, please get in touch.